S+B Upper East Side
Wednesday
9:00AM - 11:00PM
Saturday
10:00AM - 5:00PM
Book Here
View Menu
About
Find SUGARED + BRONZED in New York's Upper East Side at 1232 3rd Avenue. We're right between Anthropologie and TD Bank in the busy 3rd Avenue area that's surrounded by shops and high rises. You'll also find Central Park and The Met Breuer a brisk walk away.
It's all in the name: we're experts in sugaring and bronzing. Browse the S+B Upper East Side menu for details on booking and pricing. Take a look below for an overview of our services.
Look Around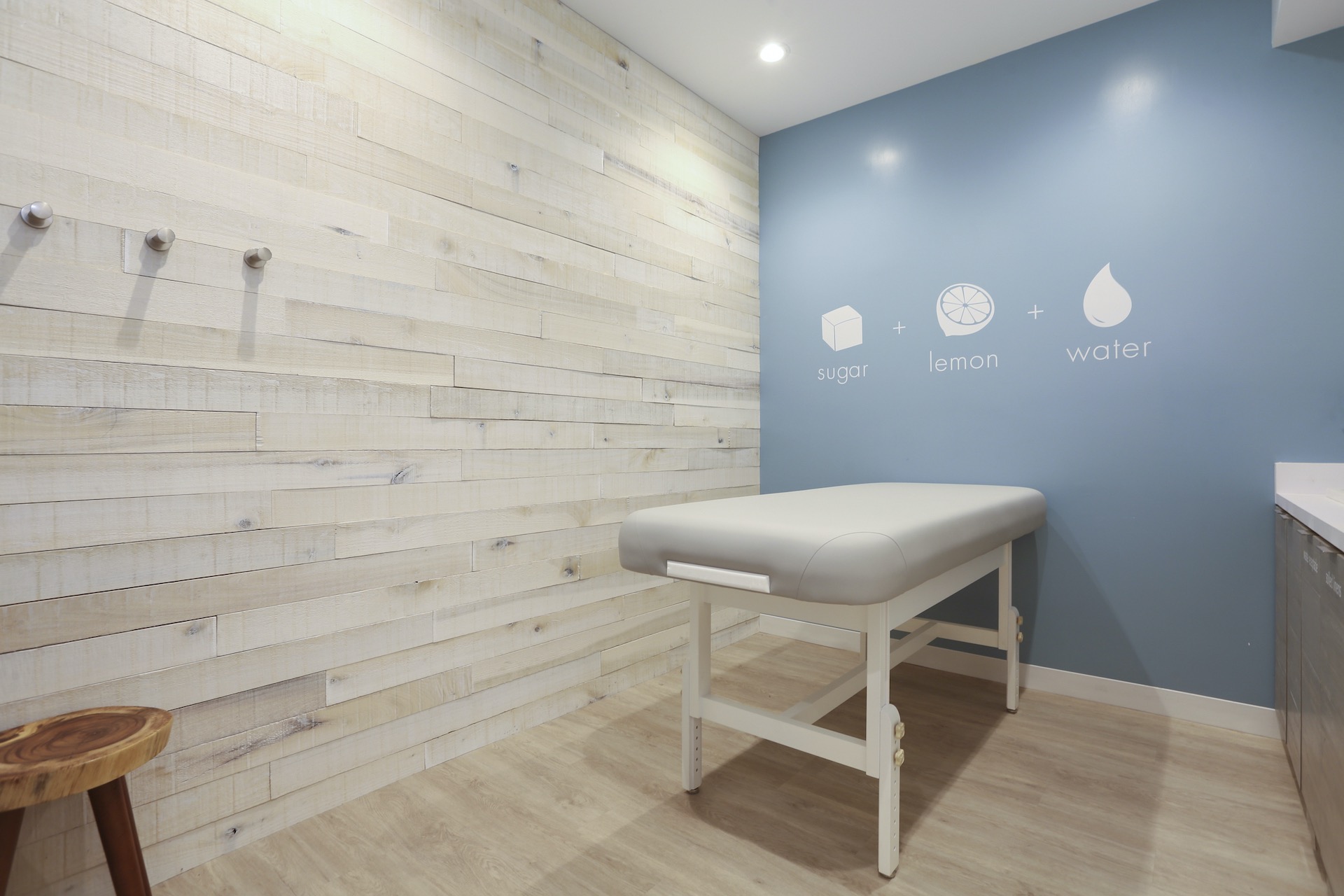 Sugaring
The hair removal practice of sugaring dates back to ancient Egypt. It's a gentle, natural alternative to waxing with exfoliating benefits. Our sugaring ingredient list is sweet and simple: sugar, lemon, and water — no strips or sticks. We sugar many different body areas, such as the legs, arms, face, and more — yes, that includes bikini and Brazilian sugaring as well! If you plan on sugaring and tanning, please book your sugaring session first.
Tanning
SUGARED + BRONZED offers airbrush tanning to give you a beachy glow without UV rays from tan beds or the sun. Our FlexExpress™ tanning solution comes in four different elixirs, and it can be showered off as soon as one-hour post-tan with a warm water rinse.
Training
SUGARED + BRONZED is committed to a clean and professional environment. That's why we rigorously train our estheticians and technicians in-house. Learn more about our trainee services when you set up a session. For smooth, sun-kissed skin, book an appointment at S+B Upper East Side today.
Interested in joining our training mailing list to be notified of $5 appointments by trainees? Sign up here